Have your child take the free online reading assessment of our Orton-Gillingham Dyslexia Software.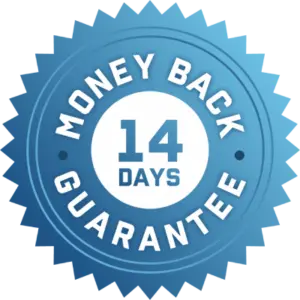 (applies only to LTK Family versions)
The Orton-Gillingham Dyslexia Software Language Tune-up Kit (LTK®) is interactive reading software that helps develop reading skills using the Orton-Gillingham phonics method. Check the Scope and Sequence (PDF).
The LTK provides comprehensive reports to help parents and teachers determine areas of weakness and student performance.
Orton-Gillingham Dyslexia Software
If your child or student cannot read at an appropriate grade level, you have come to the right place.
How the Language Tune-up Kit (LTK) Works
All instruction is provided by a prerecorded human voice, so it's like working directly with a teacher.
The LTK teaches a student how to sound out letter combinations and make them into words. It does this through audio, visual and tactile-kinesthetic (learn by "doing") exercises.
The LTK lesson exercises teach skills in word building, audio recognition (identifying the sounds made by letter combinations), phonemic awareness, oral reading of words/sentences and stories (with questions), dictation (where the student types phrases/sentences provided by the program), quizzes, and sight words (words that do not conform to phonetic spelling rules).
Repetition causes the brain to remember what it is taught.


Sequence of instruction ensures minimal confusion.


Multisensory interaction teaches to the student's strengths while improving their weakest learning pathways.


It's all based on the Orton-Gillingham Method.


Our unique Dictation exercises do not exist in any other Orton-Gillingham Dyslexia Software available today!


Click here to learn more about our software for home and school use.


The Orton-Gillingham Dyslexia Software integrates the K-8 foundation of literacy skills: alphabet (name, formation, sound), phonemic awareness, phonics (explicit, sequential, simultaneous multisensory), reading, and language arts. Skills are taught and practiced with multiple activities in each lesson with a game-like assessment at the end of each lesson. Students learn, practice, and apply skills, plus reinforce previous skills. This accelerates the learning process by boosting student achievement and self-esteem.


Home educators and teachers find the LTK to be effective for ALL learning styles: for dyslexia/LLD (language learning difficulties), reading problems, learns differently, and students that need an engaging/hands-on program. It aids a beginning reader by minimizing confusion and providing a streamlined, comprehensive foundation that fills in the gaps in their reading capabilities.


Teachers, tutors, and parents truly appreciate this program. The entire Orton-Gillingham curriculum is contained within this reading program and was closely scrutinized by teachers formally trained in the methodology before being released to the general public.


The LTK contains user-friendly, phonics-based lesson plans with the structure, strategies, tips, techniques and rules needed to teach phonics for reading. Orton- Gillingham strategies and techniques help solve difficulties with letter reversals, auditory shortcomings, spelling, retention, blends, fluency, and comprehension.


No other software program teaches the 104 phonemes that are contained within the Language Tune-up Kit.


Successful results have been achieved by Reading Specialists (Title 1, LAP, RTI, Transition Programs, Special Ed, Learning Differences), reading tutors, classroom teachers, speech/language therapists, parents, and home educators.
After completing LTK's 87 lessons, students can decode and read 90% of all words in the English language.
All versions provide instruction in both English and Spanish as well as 20+ supported languages.
"I love the Language Tune-Up Kit At Home program! I have been using it with my 10-year-old daughter. She has completed the first 10 lessons and I'm very impressed. She has already made great progress in her reading skills after only a few hours. Now I'm using it with my clients in my professional capacity."
From a parent/tutor
"My son has had reading problems since he started school. We tried those programs that have lots of game activities but they didn't help. After using the Language Tune-Up Kit At Home he now looks forward to reading and feels a lot better about himself. I no longer hear from the school system about his "acting up" in class. Bless you for making such a wonderful program!"
From the parent of a 9-year-old boy
"Our LTK programs are bailing students out of difficult situations every day. We've had about 5 or 6 of our elementary school students receive "Most Improved Student" awards in the last year. That translates to about 20% of our enrollees. Two of those are now on the honor roll with A's and B's in courses they previously had difficulty getting passing test scores on...and they were also up for ADD evaluation."
From a full-time tutor working with children and adults