"Dys" means "difficulty" and "lexia" means "words or language". Dyslexia is a specific learning disability primarily associated with a person's ability to read. However, the difficulties can also affect an individual's ability to write, spell, and decode written material.
It is currently believed that these difficulties are attributed to deficits within the phonological processing of an individual.
Additionally, people with dyslexia can have other difficulties such as putting things in order, organization, following instructions, and coordination.
Individuals with dyslexia can have average to even above average general intellectual abilities despite the deficits associated with dyslexia.
Have your child take our free reading assessment (requires Adobe® Reader).
Remediation Training for Dyslexia
The Language Tune-up Kit will HELP to get your child back to an age-appropriate reading level in 2 to 6 months.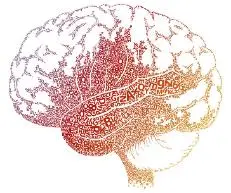 Some children with dyslexia struggle to read because their brains aren't properly wired to process fast-changing sounds – and learning sounds early impacts later reading.