Use our free, Leveled LTK Reading Assessment for a quick assessment to help teachers and parents find the reading level of a student.  Perfect for quick use at home.  
For more comprehensive online placement test to get more in-depth results use our online placement test. You will find our assessments are very user friendly and do not require specialized skills to administer.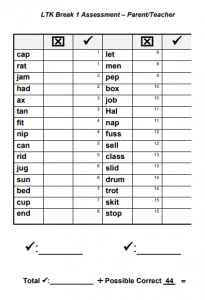 Helps with Phonemic/phonological awareness, reading readiness, letter and sound identification, comprehension and fluency.